Combining All Of Terri's Experience She Brings Tremendous
Value & Expertise To Her Clients…
Terri is a highly accomplished Luxury Residential Realtor and Interior Designer with over 30 years of experience. Her expertise and skillset bring tremendous value to her clients. As a 4th generation Denver Native and well-traveled individual, Terri possesses extensive knowledge of the Denver Metro Region and Mountain Resorts.
Terri's unmatched understanding of the highly competitive real estate market and her full Real Estate Concierge Services set her apart. She excels in staging and editing homes, ensuring each property maintains its integrity and achieves maximum value. Terri's success as a Realtor®, Interior Designer, and Project Manager is evident in her high rate of return for clients.
Known for her experience, charisma, and empathy, Terri prioritizes client confidentiality and privacy. Her established network and keen insight into market trends allow her to tailor marketing strategies for each client, securing top dollar sales and best purchase prices. Terri's certifications as a Certified Pricing Strategy Advisor (PSA) and GRI-113 Negotiating & Counseling Certified further enhance her abilities.
Terri's commitment to exceptional service extends beyond luxury homes to modest home sales. With a wealth of small business expertise and experience managing at a Fortune 500 company, she brings valuable consulting services to her clients. Terri's award-winning interior design skills, coupled with her progressive marketing approach, contribute to the success of real estate sales. She is dedicated to staying informed and up-to-date through daily reviews of real estate and business statistics, ensuring her clients receive the most relevant advice.
Terri goes above and beyond by offering a full-service concierge experience, leveraging her extensive network to assist clients with any special requests they may have, whether it's connecting them with sub-contractors, suppliers, or other services to ensure a seamless and tailored experience throughout their real estate journey.
Value and Expertise I Bring to Every Client
Client's will receive knowledge, professionalism, responsiveness, and superior customer service.
Known for my notable luxury homes & modest home sales as a Realtor and Consultant.
Negotiating and compromising skill set to achieve the best results for clients.
Numerous years of established small business expertise as a successful business owner, managing at a fortune 500 company & consulting for Private Businesses & Real Estate properties.
My home sales approach enhances the property's appreciation, integrity, and lifestyle. My forward-thinking approach and marketing produce's sellers an advantage on the sell side. On the buy side my knowledge guides buyers the ability to prospect and find their dream home.
I am a full-service real estate agent offering full-service concierge to assist in the sale or purchase of your home. With years of developing relationships with sub-contractors, suppliers, and services my clients benefit in an expeditious timeline coupled with my project managing skill
Award winning interior design for staging/selling, remodels, new construction, creative marketing, and project management. All executed at high level expertise which contributed to the success of numerous real estate sales.
I direct, consult on the staging and editing for each home from an Interior Design perspective enhancing all the exterior and interior to achieve highest home value. Every home is unique and deserves the individual attention to maintain and enhance the integrity of the property. I am a highly experienced and successful Realtor®, Interior Designer, Project Manager & Business minded. I bring high Return on Investment to my clients.
Having an acute understanding of design and construction which is highly coveted in the home selection and sale process which brings tremendous value to my sellers and buyers
Knowledge is key to the success of home sales. Daily I am reviewing Real Estate & Business statistics, analytics, and news through numerous national and local sources.
I have lived and worked in numerous neighborhoods including:
Englewood
Parker
Washington Park
Golden
Cherry Hills Village
Arvada
Globeville
Vail Valley
Greenwood Village
Golden
Park Hill
Beaver Creek
Highlands Ranch
Applewood
Castle Rock
Bachelors Gulch
Castle Pines
Boulder
Denver County Club
Summit County
Lakewood
Denver Metro
Denver Polo Club
Aspen
I'd be honored to continue to assist you with your real estate and home design needs. Please don't hesitate to reach out if you know of anyone looking to buy or sell this season! The greatest compliment I can receive is a referral.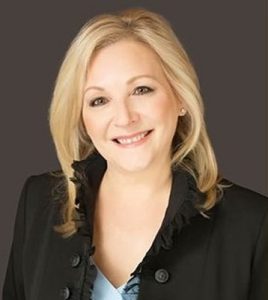 "Terri's Talent As Both An Interior Designer & Luxe Real Estate Guru Is Rare."
Aaron Auxier | Sports & Celebrity Real Estate Agent
4th Gen Coloradan & Globally Travelled
While one's passion and purpose is more important than their experience and talent, Terri embodies all of the above. From being a 4th Gen CO native to creating high-value friendships during her global adventures, Terri has received several humbling KUDOS.
Are You Ready To Live The Luxe Life?
Yes, the Denver, Colorado luxury market is full of real estate agents yet fret no more. From custom furnishings and art curation to a true love for helping others, your discovery of Terri Barnes ends your need to further sift through the crowd.


PSA Advisor
Terri is a Pricing Strategy Advisor (PSA) certified.
PSA Certified Advisor: Pricing properties, creating CMAs, working with Appraisers.