Combining All Of Terri's Experience She Brings Tremendous
Value & Expertise To Her Clients…
Offering a unique and distinctive approach to Real Estate as a Luxury Residential with 30 years plus of experience helping clients buy, sell & design, remodel and build homes. I bring to the table an unmatched understanding of one of the world's most competitive real estate markets. Notoriously known for my experience, charisma & empathy, I pride myself on having the utmost regard for my client's confidentiality and privacy.
Over the years I have accumulated a prominent network through my developed relationships by pairing my unrelenting work ethic and a keen insight for market trends, ingeniously tailoring my marketing strategies to best fit each individual client and secure top dollar sales and best purchase price as certified Pricing Strategy Advisor. Green Build School Boulder Colorado, Re Tooling U. S. Housing selected for Summit.
Being a 4th generation Denver Native and Globally Traveled I have extensive knowledge, history and understanding for the Denver Metro Region. Mountain Resorts, working in ALL Metro neighborhoods and specializing in the LUXURY market near and far. I have been working with clients from all over the USA and abroad for many years. I can assist with all properties and referrals.
I have lived and worked in numerous neighborhoods including Englewood, Cherry Hills Village, Greenwood Village, Highlands Ranch, Castle Pines, Lakewood, Parker, Arvada, Golden, Applewood, Boulder, Denver Metro, Washington Park, Globe Ville, Park Hill, Castle Rock, Denver County Club & Polo Club, Arvada, Golden, Applewood, Boulder, Washington Park, Globeville, Park Hill, Denver County Club, Vail Valley, Beaver Creek, Bachelors Gulch, Summit County & Aspen. Average listing, sale and out of state referral $1,330,000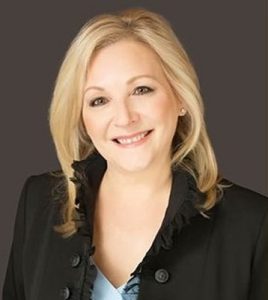 "Terri's Talent As Both An Interior Designer & Luxe Real Estate Guru Is Rare."
Aaron Auxier | Sports & Celebrity Real Estate Agent
4th Gen Coloradan & Globally Travelled
While one's passion and purpose is more important than their experience and talent, Terri embodies all of the above. From being a 4th Gen CO native to creating high-value friendships during her global adventures, Terri has received several humbling KUDOS.
Are You Ready To Live The Luxe Life?
Yes, the Denver, Colorado luxury market is full of real estate agents yet fret no more. From custom furnishings and art curation to a true love for helping others, your discovery of Terri Barnes ends your need to further sift through the crowd.


PSA Advisor
Terri is a Pricing Strategy Advisor (PSA) certified.
PSA Certified Advisor: Pricing properties, creating CMAs, working with Appraisers.